KTech provides a direct and purposeful approach to solving problems and developing solutions. Our team has worked together for many years developing systems to maximize productivity, enhance client experience, and create new business lines.
We know business and we know technology, a blend of expertise that gives us an edge in communicating with all stakeholders throughout an organization.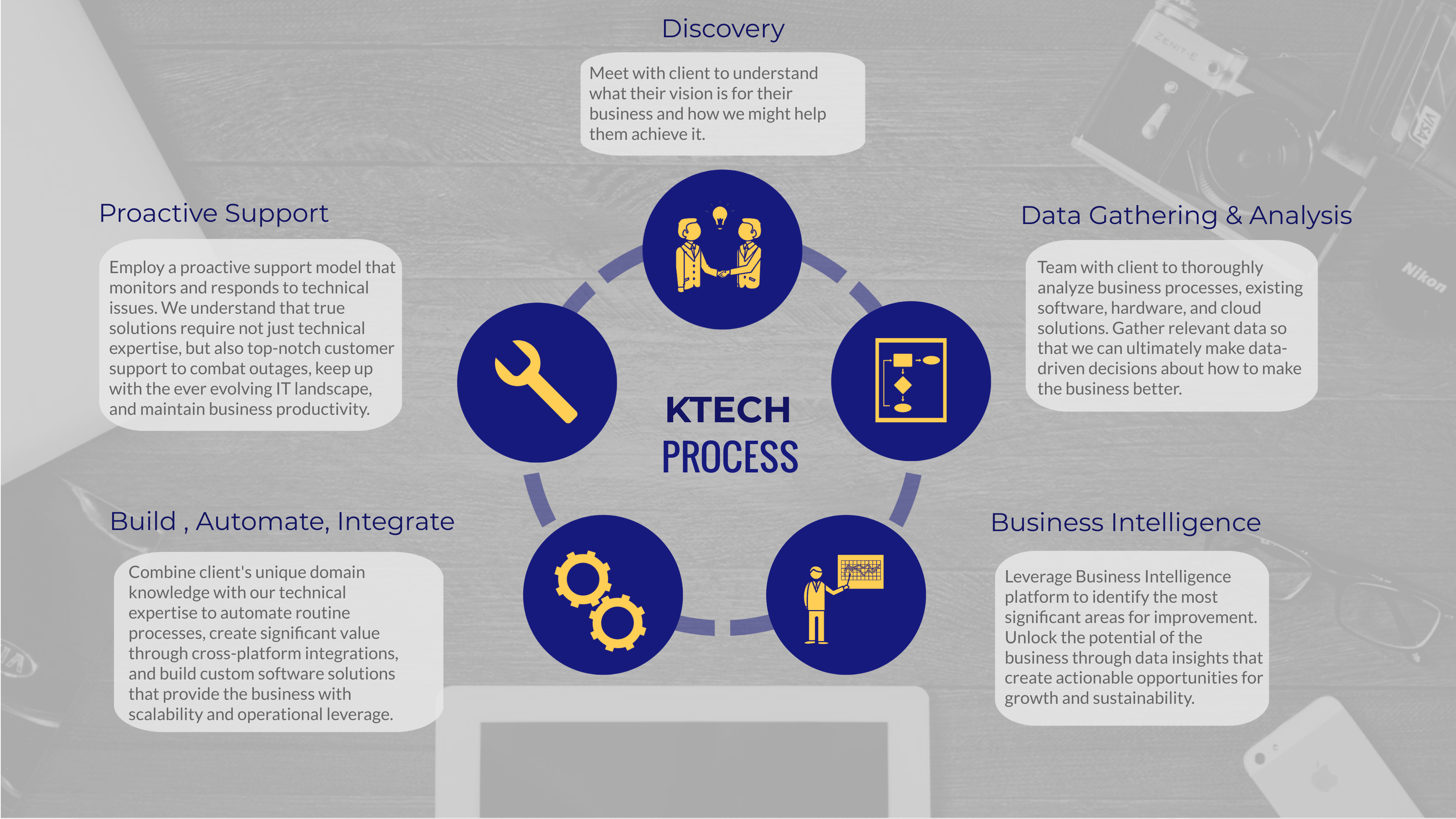 The Process Yields Benefits
We help our clients execute on strategic initiatives, take care of people, manage data, and have confidence in the technology powering their organization. Interested?